Every girl wants to learn how to be a better woman. Most of the time, it's a bullshit way of making people think that they'll change, even though they won't. But for the girls here in The Training Of O, it's a true process they're going through in order to reach goals that only a strict regimen of torture will allow them to achieve.
It's amazing what these babes go through to make themselves better. They each set goals before their training begins as to what they want to achieve, and their slave regimen is planned along that. Each move, punishment and device is calculated to make them become a better woman, and it's amazing to see what they go through within 4 days of slave training. It's also amazing to see it on high definition video, so every detail is crystal clear for you.
I'll give you just a sample of what you can expect once you join up with The Training Of O. Since it's all about full submission and becoming a slave, she has to be broken of her pride, which means lots of bondage, as well as penetration in any hole. Her body has to become property, so whenever they can, they stuff her holes, or just simply torture her delicate areas. By the end of the training, they're feasting on dicks and pussies, and lapping up cum like a good girl.
Whey they start their training, each of these babes looked very sex and extremely fuckable. But once you start watching what they go through, day by day, as they submit and learn to be slaves more, they look even sexier! It's just something about full submission that makes them look wonderful, and I really enjoyed their transformations. Whether they're a petite chick, or a big-titted goddess, they're all treated the same until the training is over.
I loved the way that each segment of slave training at The Training Of O is managed. It's almost like you can watch it as a how-to video and try it yourself! But I would leave it to the pros, and enjoy the high quality content here just as much as I loved watching every video on the site.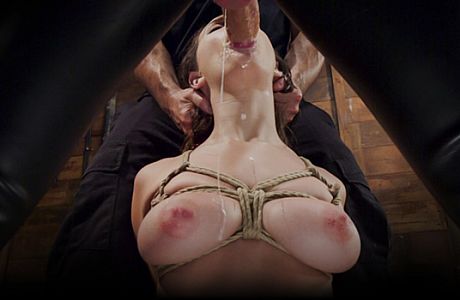 Visit site